Features | Instant Stats | Endline View | Sideline View | Opponent Stats | Score Sheets | Charts | Rating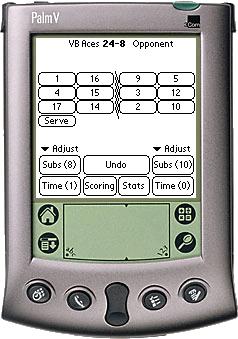 This is the Sideline View.
Volleyball ACE displays the court from either sideline or endline views and can show teams on either side of the court.
You can switch team sides or views faster than the players move!